About Groh Motors Ltd
Serving the Cambridge, Waterloo area & surrounding communities for over 60 years!
Family-owned and operated in Cambridge, Ontario. Groh Motors focuses on providing all walks of life with the best vehicle for their lifestyle, at a price they can afford.
Looking to buy a car or truck? View our inventory of used cars for sale and contact us to schedule a test drive or apply for financing!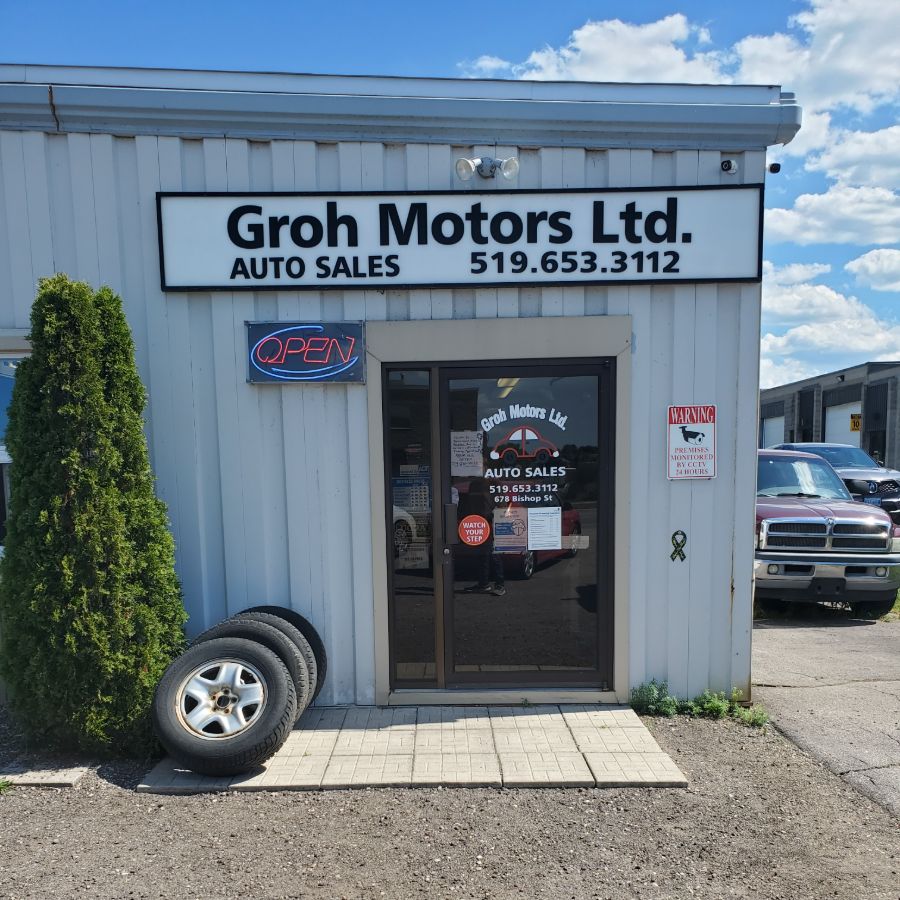 ★ ★ ★ ★ ★

Bought my daughter a Kia Soul today from Peter. I've purchased many cars in my time and this was the best experience by far! Very friendly and fast service. Not only do I recommend Groh Motors but I fully plan on coming back for my next car!!
★ ★ ★ ★ ★

Great experience purchasing my Redfire 2011 Ford Ranger!! Back in May Peter took his time showing me the truck making sure I understood exactly what I was buying. There was no sales pressure, no surprises, just a great deal worked out with a warm conversation. It's now July and I love my truck!! Thanks again Peter!
★ ★ ★ ★ ★

We purchased a SUV from Peter last month had a great overall experience, he is very honest, reliable went out of his way to help us. Great price and we are very pleased with our purchase. Would highly recommend Groh Motors when looking score a used vehicle. Thanks again Peter for all your help and going out of your way to accommodate us!
★ ★ ★ ★ ★

I bought a car from Peter a little over a month ago, and it was a fantastic experience. He did not belittle me (as many other car "salesmen" did throughout my search). This was my first time buying a car, and he made me feel comfortable and respected. Other companies were trying to upsell me from the moment I walked through the door. He is a trustworthy person, and......
★ ★ ★ ★ ★

I bought a Chevy Cruze from Groh Motors 2 weeks ago for my Grandson. It was a pleasure doing business with Peter, he went above and beyond for us. He knew we needed the car ASAP, he had his mechanic certify the car that day and had it ready for us to pick up. When we went to pick the car up Peter had a set of winter tires on rims to give to us, what a nice surprise....
★ ★ ★ ★ ★

Peter is very honest and accommodating. Went out of his way to make sure I was satisfied with my vehicle purchase. Very good value for the money.
★ ★ ★ ★ ★

No pressure sales tactics. Great visit overall, very accommodating. We ended up purchasing a great vehicle at a very fair price. Honest and up front regarding the vehicle as well as the pickup timeline. Will always consider this dealership in the future.